Pallet Burner
Outdoor Wood Furnace
Business solution for light commercial or industrial use.
In the U.S., this appliance is for non-residential applications only.
Door - 54"W x 50"H
Firebox - 72"L x 66"H x 54"W
Draft Control - Primary and secondary power draft inducers
Steel Thickness - 3/8", 1/4"
Weight - 4,880 lbs
Water Capacity - 556 gal.
Chimney - 12 ft (extensions available)
Included with outdoor furnace - Water Test Kit, Rain Cap, Double Thermostatic Valve Kit, Chimney Band Clamp Kit (2), Chimney Base Bracket Kit, Firebox Door Draft Inducer Kit (2), Side Draft Inducer Kit and three 4-foot chimney sections
TAX, DELIVERY, SETUP EXTRA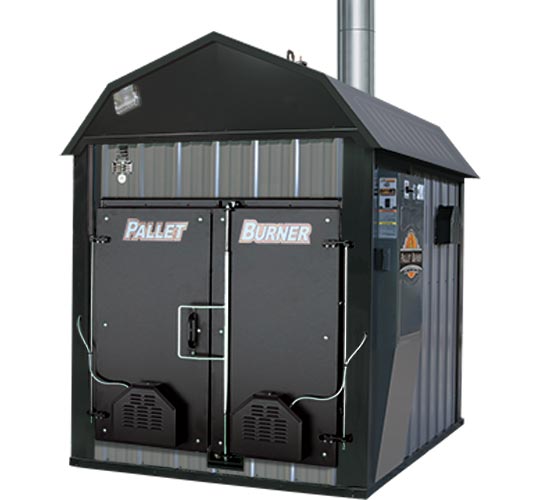 Color Options
Charcoal